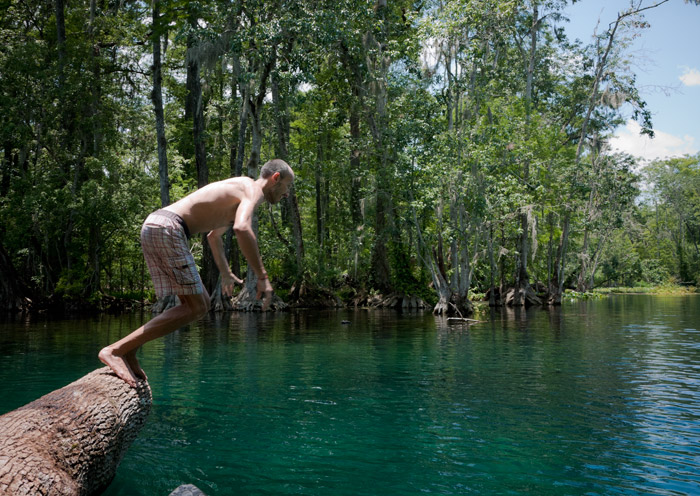 550 million gallons of crystal-clear water flow from Silver Springs in Florida. ( one of the largest artesian spring formations in the world)
Getting the family together was not easy, but after  a bit of arduous planning, we managed to get the party together for a river trip to Ocala, home of the Silver River State Park. We knew little about the beauty and fine preservation of this park which is only a few hours from Miami. We paddled upstream until reaching the main spring where you can actually drink  cold fresh water with your hands.
Floating in the river is all about watching and listening to the extraordinary wildlife. We were lucky to see monkeys, birds, alligators, turtles and huge fish in several occasions. It's wonderful to see there are still well preserved corners in our planet. It reminds you that not so long ago,  hundreds of rivers like this one existed in Florida, while today only a few remain free from the effects of pesticides and fertilizers used by modern agriculture.
Lets do our part to keep our water sources clean. The river is flowing…but for how long?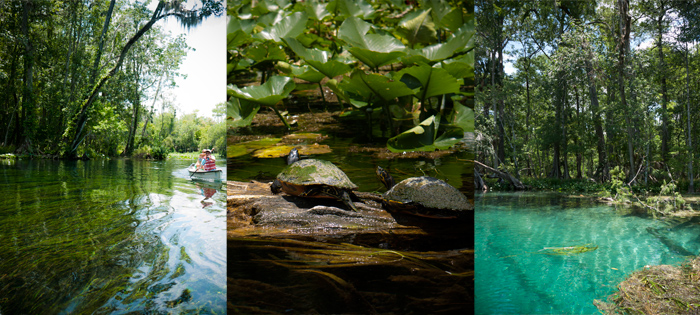 Check out more pictures here
2 Responses to "The river is flowing…"