The Turkey trip was enhanced by two great books. The Museum of Innocence, by Nobel prize winner Orhan Pamuk, which is both a novel and a museum, takes place in Istanbul between the 70′s and the 80′s. The main character is an obsessive collector who safe-keeps and documents all objects touched by his beloved, including the 4,213 cigarettes she smoked in his company. The book is definitely worth reading although at some point the main character will make you pull you hair in desperation.  The museum resides in an old Ottoman house located in Çucurkuma hill, an area that used to be populated by Armenians and Greeks in Istanbul, which is  now booming with antique shops and stores.
"The museum is not an illustration of the novel and the novel is not an explanation of the museum. They are two representations of one single story perhaps." – Orhan Pamuk
The second book in our Kindle was Portrait of a Turkish Family by Irfan Orga, an autobiographical story that starts during the Ottoman era and ends with the birth of the Turkish republic. I'm not fond of long books but I would give this book a 9/10! With a magnificent historical background, the story is a vivid picture of the joys and struggles of a Turkish boy and his family during the decadence of World War I in Turkey.  Pretty good travel material if you will!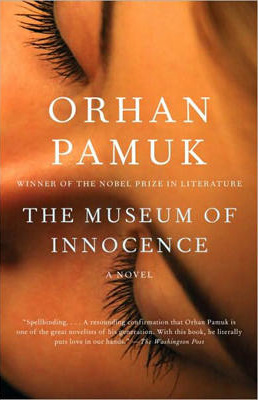 Photos from Turkey are up and ready. Click to view
Stumble this if you like it
One Response to "Turkish Reads"